Pump Service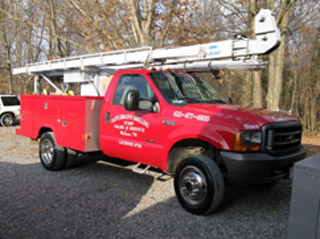 Castleman Drilling has been servicing and installing pumping systems since the early 1900's. We specialize in the design, installation, and repair of any type pumping system. Our company is licensed through the State of Tennessee, and can handle any scope of work from the well to the point of delivery. Our service trucks are of the highest quality, and are fully stocked with pump, pipe, wire, fittings, and other parts/components to service any problem that may present itself.

Being prepared and efficient in our business means that we can offer the best service with a minimal amount of down time for you.


Pump and Service Division
Operates under State of Tennessee license number #756.
Owners and techs are required to enroll in continuing education classes to stay informed of new and changing technology in the industry, so that we can offer the best service possible.
All employees wear company uniforms and are professional and respectful.
Our pumps are of the highest quality, and are powered by Franklin Motors.
We offer the best warranties and service in the business or we would not be around for over 90 years of service.
We keep all records of any work completed on our company database.
We install only the highest quality commercial products.
Our Installs include:
Residential Systems
Commercial Systems
Irrigation Systems
Municipal Systems
Booster Pumping Systems

Boosts water pressure to a desired PSI.

Constant Pressure Systems

Offers continuous flow of water at a desired pressure setting.